[vc_row][vc_column][vc_column_text]
Welcome to !!
Come in to the Blab Shack and join the fun filled adventure of Blab, Blab, Blab! You can Blab to your heart's content!
Got something on your mind? Desire to share it with others? Just want to chat with others? Blab Shack says, "Blab it to the world!"
Share Anytime!
Blab Shack offers one of the easiest to use options to share with others any time of the day or night! Share your thoughts, add your photos, enjoy reading the news, and share all kinds of content from across the web. Then, join in on the hottest discussions and debates.
Join the Community!
Sign up today and start sharing what you are passionate about! Blab Shack offers awesome benefits for all our members:
Share your favorite photos
Post info about your favorite hobbies
Learn how to care for your pet
Acquire ideas for fixing up your hot rod
Discuss hot topic news
Talk about sports and the latest players
Meet new people from around the world
Socialize with others who share your interests
Blab about nearly anything on your mind
Whether you want to share the news, add a favorite photo, read funny jokes, talk about hobbies, or socialize with others, Blab Shack is the place to be! You won't want to miss this fun-filled adventure!
Blab about it at Blab Shack
!

Blab Shack is created just for you! Come on in and tell us all about what you enjoy!

We encourage you to let others know about us, too! Share on all your favorite social media accounts including Twitter, Google+, Facebook, Pinterest, and more!

Thanks for stopping by! Remember, this is the greatest place to Blab, Blab, Blab about anything on your mind!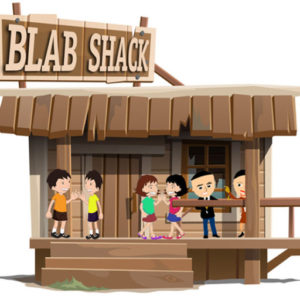 [/vc_column_text][/vc_column][/vc_row]