Unschooling Children Decide How To Learn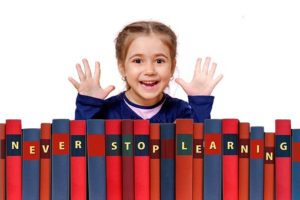 Do YOU Believe in Unschooling?
Unschooling allows children to decide how to learn. Some home educating families encourage children to take the lead in learning. In unschooling, there are different degrees of agenda.
Delight Directed Learning
Unschooling is also known as delight directed learning. The inception became increasingly popular in the 70s in America. The concept is on the rise in home school families. Children who are unschooled suffer less stress and hold more freedoms.
How Does It Work?
So, how does unschooling work? Unschool allows the child to take the lead in learning. Parents oversee the child's activities and learning. But, the child's interests are front and center.
For example, if the child is interested in learning about the oceans. The child takes the lead. He can use as much time as he wants to learn. For older children, they choose the books they want to read. They select the projects they want to work on.
Other Benefits of Unschooling
What are other benefits of unschooling? Let's take a peek at a number of them:
Natural learning
Tailors to the child's interests
Allows children to learn more
Increased eagerness (child)
More relaxing
Expanded social abilities
Gain in self-confidence
More agreeable child
Lower stress levels
Increased happiness of children
Close family bonds
Spend more time together
Freedom increases
Creativity is unstifled
Increased thinking processes
Empowerment
Flexibility in "schedules"
Child loves learning & life
Outlook on life is elevated
More time spent on topics
Provides amazing opportunities
Better decision making developed
Increasing trust established
Children learn to think outside the box
Learning is a normal part of life
Focused curiosity
Increased family & child enjoyment
Huge growth potential
The list goes on & on!
Amazing Journey
Unschooling becomes an amazing journey. Parents still oversee the learning of the child. Children are not allowed to do "nothing." Unschool parents still make suggestions, ask questions, and guide the child. But, for the most part, the child delights in the learning process. He learns and grows based on his heart's desire!
Agree? Disagree?
Do you feel children should be allowed the privilege of delight based learning? Is unschooling an option which should be allowed? Blab Shack would love to hear your thoughts! Please leave your comments below!