Low Cost Hobbies On A Tight Budget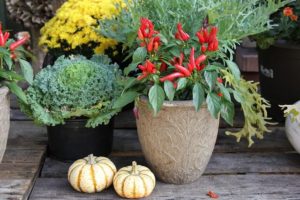 Do You Use Low Cost Hobbies on a Tight Budget?
Low cost hobbies bring enjoyment to all. Hobbies don't have to require a lot of cash. Here are ideas for those interested in fulfillment without spending much. Some of the hobbies are cost free.
Top Five Low-Cost Hobbies
Reading – borrow books from the library on your favorite subject. Or, purchase used books for a lower cost option.
Journaling – writing down your thoughts is a great way to record the events of life. Journaling can include recording hobbies, personal events, and life goals.
Listen to podcasts – this is a popular way to learn more on a favorite subject. Many podcasts are available for listening for free.
Self-education – learning new things brings excitement. Learning can include selected interests without limits. Online surfing will bring in a gold mine of info.
Indoor & outdoor exercise – not only will you enjoy this as a hobby, it improves health.
Additional Low-Cost Hobbies
Blogging – writing and adding articles to a blog is another option. Free blogs cost zero to start. Low cost blogs offer increasing choices for adding additional options to content.
Fishing – if you own a fishing pole, fishing is a great pastime. Dig up some worms and purchase a low-cost fishing license. Then, you can enjoy your day on a fishing excursion.
Gardening – whether you enjoy indoor, or outdoor plants, gardening is a great choice. Flowers add color to the lawn. Veggies offer supplemental food for the family.
Social activities – these offer a large number of options. Get together with friends to play cards. Visit someone special and spend the day with them. Enjoy time with children or grandchildren.
Learn new skills – this low-cost option offers a wide range of possibilities. One can learn how to cook or run a business. Crafts, scrapbooking, or canning foods are possibilities.
Limitless Low-Cost Hobbies
When it comes to low-cost hobbies, the sky is the limit. Individuals take time to read, write, or listen to podcasts. Learning through self-education expands knowledge. Exercise and social activities increase health. And, learning new skills brings fulfillment.
Your Low-Cost Hobbies?
What are your low or no cost hobbies? Do you enjoy hunting or archery? Maybe you enjoy teaching others through volunteer work. Blab Shack would love to hear about your hobbies! Leave us a comment below!